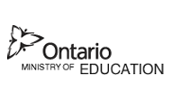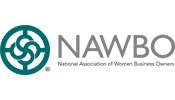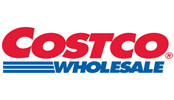 From

Leadership

to

Legacy
Managing and leading a successful organization isn't enough anymore. You want to leave a lasting legacy of excellence that nurtures talent, encourages great leadership, and brings out the best in each and every associate in your organization.
Although she delivers a great keynote speech with wonderful stories of how to encourage and nurture excellence in your organization, one of the most valuable opportunities Susan offers is a unique chance to chat and learn from a true expert. Through conversation and the sharing of stories, Susan assists leaders at all levels to leave lasting legacies.
"…as a consultant and trainer you are consistent in delivering professional and quality programs…delight to work with…great ideas and insight…truly helpful in practicality and inspirational in impact."
VP, Marketing
First Interstate Bank
Honolulu, Hawaii
"I have watched Susan hold an audience in the palm of her hand.  Her unique ability to connect with all levels of accomplishment creates a meaningful experience for everyone in the group."
Director of Communications & Education
YWCA
Honolulu, Hawaii
"…conducted programs for the hotel's executive Committee, with representatives from Canada, Europe, Japan & the USA – a very diverse group.  To a person you were able to present the message, work with them individually and collectively to bring about the positive changes which were needed."
General Manager
Hawaii Prince Hotel Waikiki
Honolulu, Hawaii
"Really benefited working with Susan on a Supervisor's Toolkit.  Susan's primary assistance was in crafting the modules, developing training materials, and assisting with delivering the training.  We could not have done it without her help.  Great job, Susan!"
Global HR Manager
BHP Billiton 
 Exploration & Marketing
Houston, Texas
" . . . a big Kentucky thank you for your role in our Education Conference. . .The response to your breakout session and closing keynote was tremendous. . . rated 4.98 overall (5 is max).  'Best in show…great session…fresh outlook and insight'. . . truly appreciate the great job you did. . .I so look forward to working with you again soon.
Director Education, Meetings & Conventions
Kentucky CU League
Lexington, Kentucky
Susan's style gives the most reticent person, whether a supervisor or an executive board member, a way to engage themselves in dialogue. She's a performer on-stage, pointing asking, wondering.. a professional. 
Director Planning & Development
Ascension Parish
Gonzales, Louisiana